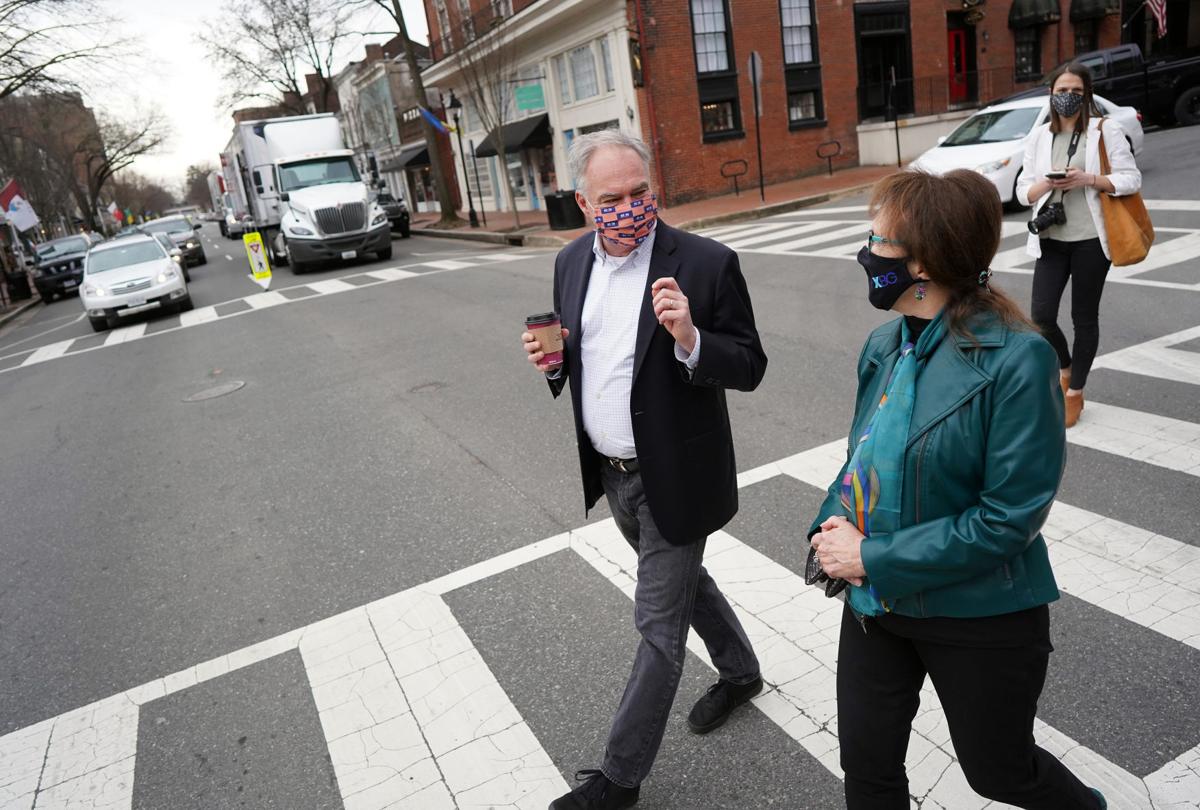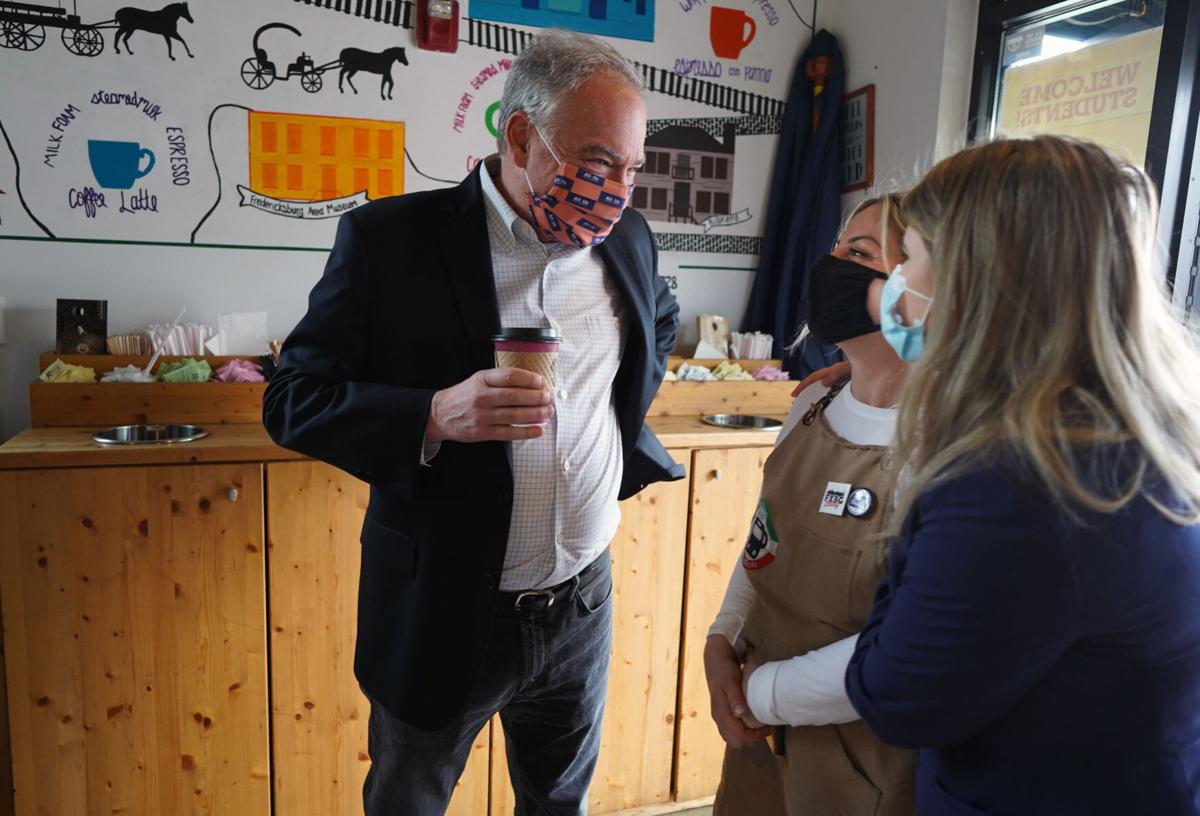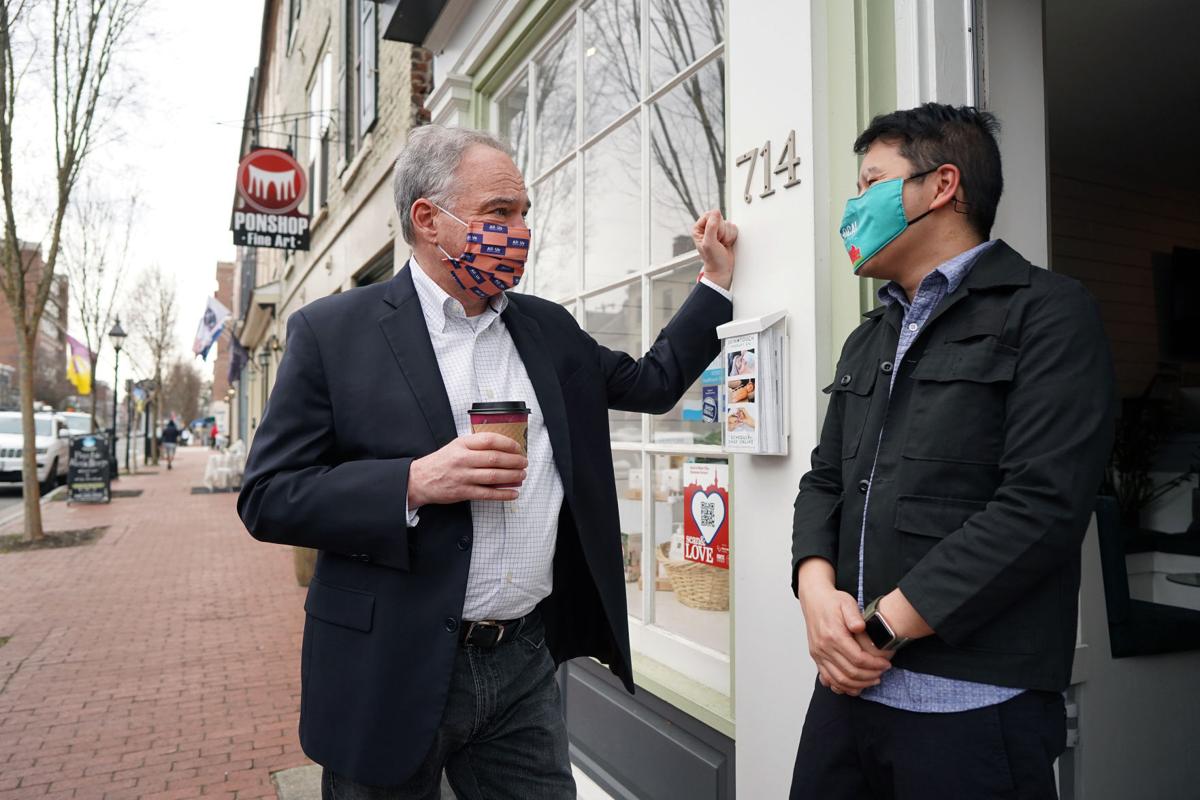 U.S. Sen. Tim Kaine took to downtown Fredericksburg on Friday morning to talk with business owners about how hard coronavirus hit them, and to discuss the federal help on its way.
Even after playing a mean harmonica on the tune "Arkansas Traveler" at Picker's Supply with an employee and owner Bran Dillard, Kaine, D–Virginia, directed the conversation back to the legislation he voted for on Capitol Hill.
At the Soup and Taco Restaurant on Caroline Street, and at several other stops, Kaine said there's a provision in the just-passed $1.9 trillion COVID relief bill that will greatly benefit businesses in the broad category of food and food service. It was written with a wide scope, he said, to include restaurants, food trucks, distilleries and similar businesses.
He said $28 billion was set aside for grants to restaurant-industry businesses with lower revenue in 2020 than 2019. If those cases, he said that, "Whatever the difference was, you can get that amount in a grant."
At Skin+Touch Therapy Spa and other downtown businesses, Kaine heard owners say over and over that they'd made it through the pandemic largely because of extremely loyal customers, along with help from the city and federal programs like the Payroll Protection Plan.
Joined by several business owners for a roundtable meeting at Curitiba Art Café, the senator said more than 7 million state residents will soon get stimulus checks under the COVID relief bill signed this week, and that 2 million Virginia children will be helped by their families receiving additional child tax credits.